We all want to be more creative, have more songs in the catalog, and feel satisfied that we're getting things accomplished. It's just that reality doesn't always work out that way. More often than not…
We don't have any good ideas for new songs.
We're not sure what kinds of songs we should be writing and for what market.
We get stuck working on one song that's in trouble.
We're scared our songs aren't good enough so we don't finish them.
We all know that good quality has to be maintained, but I bet you could write more songs and keep the quality at the level you want or even improve it. Here are a whole bunch of ideas for writing FASTER and BETTER.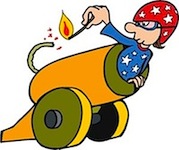 STUDY SUCCESSFUL SONGS
This is the quickest way to solve a lot of the problems I just listed. Spend at least one to two hours per week listening to songs on the music charts, or songs used in Film & TV. Of course, you won't like everything you hear. You may have to dig a while before you uncover a song you want to learn from. But it's worth it and it's an essential part of the job of songwriting.
Too often we think of our songwriting career as ONLY the act of songwriting, but there's so much more. Laying the groundwork for new songs, learning how others creatively use song craft, getting inspired, feeling like you could beat those songs – all of these are ways you can up your game. Get your ears used to hearing what's successful out there and your songwriting will improve.
READ THIS: Here's an article on my website with a list of resources where you can find successful artists and bands in a range of styles to listen to.
Embed current songs to give yourself an instant feel for the style
When you find a song you like, get a copy of the lyrics. (you can find them online or take them down by ear.) Practice singing along with the track until it's comfortable for you. This may not be as easy as it sounds. Many current singer-songwriter songs have complex melodies and phrasing. Just learn it one section at a time. If the song isn't in your vocal range, talk-sing along with it until you get a feel for the rhythm of the melody. These days, the rhythm of the notes is as important as note pitches.  Continue reading "Faster & Better: Pick Up Your Songwriting Speed"