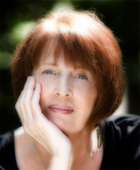 Robin Frederick has written and produced more than 500 songs for television, records, theater, and audio products. She is a former Director of A&R for Rhino Records, Executive Producer of over 60 albums, and the author of top-selling songwriting books, including Shortcuts to Hit Songwriting, Shortcuts to Songwriting for Film & TV, Song Starters, Study the Hits, and The 30-Minute Songwriter. Her books are used in top universities and music schools to teach all levels of songwriting. 
In each book you'll find dozens of useful, real-world shortcuts that will show you how to craft songs that work for today's music market, plus dozens of hands-on exercises to get your creative ideas flowing. Visit Robin's Author Page on Amazon to learn more about these Five-Star rated books.

Permission to reprint
For permission to reprint an article from this website, please contact us using the form below. Let us know how you plan to use the article (classroom, personal use, website). For Internet uses, you may post up to two paragraphs with a link to the complete article on this site.
Credits
All material on this site written by Robin Frederick.
Author photo by Gil Cope at GilCope.com
Song Coach avatar by Pixeden at Pixeden.com
CONTACT FORM