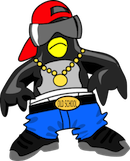 I've been asked by a few songwriters for advice on how to create good Hip-Hop and Rap songs. Because this is a little outside of my usual style, I asked a couple of successful Rap producers and label owners to help me out.
HIP-HOP SONG FORM
Hip-Hop relies on a 16-bar verse form followed by a chorus/hook section. Often there are three verse sections with each one followed by a chorus or hook section. Sometimes the third verse is replaced with a bridge, a section with different chords or a change up  in the rap style or content. The hook/chorus provides an anchor for the listener while the verses tell the story, paint a picture, or express the personality of the rapper.
I've noticed that some very successful rap songs open with the hook – the catchiest part of the song –  to grab the listener's attention right at the start.   Use these repeated hook sections to make a statement that sums up the heart of your song. These are the lines your listeners will remember so make them emotional, honest, and unique.
Crossover Urban hits like Keyshia Cole and Missy Elliott's "Let It Go" or Kanye West and T-Pains's "Good Life" have big melodic choruses that break up the rap verses. You can use these songs to help you frame a solid song structure in this style. Just make your rap is the same length as theirs and drop your hook where they do.
Producers' advice: Whether you sing or rap your chorus hook, use plenty of contrast. Try jumping to a high note to start a melodic hook and smoothing or stretching out the delivery. For a rap hook, change up the pace or rhythm pattern – slow it down or shorten/lengthen your phrases. Start on an unexpected beat or emphasize an unusual beat. Your goal is to change up the rhythm of the words or melody enough to catch the listener's attention.
Focus the hook lyric around a single strong statement. Repeat it to give listeners a chance to get into it before you start your next verse..
RHYMES
Obviously rhyming plays a huge role in Rap and Hip-hop hits – much bigger than it does in today's Pop, Country, or Rock genres. You really need to dazzle your listeners with fresh rhymes. On the other hand, you don't want to write a line just for the rhyme – it's got to say something that moves the listener forward, deeper into the song.
Start by writing down what you want to say without worrying about rhyming at all. Then go back and look for rhymes that "just happened." Look for words that are "near rhymes." These are words with the same vowel sound. Look for words that might rhyme if you added another syllable. Check out B-rhymes.com or RhymeDesk.com for ideas on near rhymes and multi-syllable rhymes.
The best way I've found for getting your head into a  rhyming place is to listen to a lot of  Rap songs that you like. It's like turning on a switch in your brain. You're telling it this is what you want to do. Try it. It really works.
FLOW
The flow of the lyric is at the heart of great rap songs. Label owners tell me they hear a lot of wanna-be rappers who just haven't paid enough attention to creating a great rhythmic delivery in their lyrics – one that's interesting and distinctive.
Mix up the pace. The pattern of rapid vs. slow phrases is key to your personal style and helps to keep listeners off balance and interested. Try emphasizing unexpected beats and syllables. Start your phrases on unusual beats. Use the upbeats to add a syncopated feel.
Study your favorite rap artists for flow and style. This doesn't mean you'll end up copying them or sounding like them. Blend what you learn with your own style to create something that's both recognizable and distinctly your own.
THEMES – TAKE A FRESH LOOK
Producers I've talked to all suggest that you come at your theme from a unique angle. Try to bring new insights to the emotions and events you're writing about. Can you say something listeners haven't heard before? If you can, they're more likely to pay attention and want to hear the song again..
One producer said "Think outside the box. Approach your theme in a different way. Don't just start with the first idea that comes to you. Instead, start with something unusual, then work your way back to your first idea."
Everyone agreed that it's important to use plenty of images and action words in your rap to bring your lyric theme to life. Show listeners what it's like by painting a picture of the life and the characters. If you make a statement, back it up with examples of what you're talking about. Lay it out in images, conversation, situations, experiences, characters, and actions. Put your listener inside the scene.
Try It!  Read the lyrics of Hip Hop artists you like. Notice how they develop their lyric. Then try some of those techniques in your own song.
CHORDS
Melodic choruses have a chord progression but there's not usually much movement. In fact, it's often just a single chord.  Verses will imply a chord even if you don't actually play one. Learn some of the chords that successful Hip-Hop songs use and try them in songs of your own. Change to suit your taste and your song. Be careful that you don't use the melody or lyrics of the hit song – those are copyrighted.
BEATS
You're going to need beats to write to. Be careful about using beats that come from another artist's song. These are copyrighted. Instead, try these resources…
1. There are websites where you can purchase beats that you can legally use in your own songs. Be sure you also have the rights to license any songs you write with those beats for film & TV uses. (There are good opportunities for Hip-Hop songs in film & TV.) Take your time and shop around for a reputable site with beats you like, ones that inspire you to write. Avoid using free beat loops. You probably won't have all the rights you need and they may have been used a lot by others.
2. Create your own beats using software like FL Studio or Reason.  You can start with the "canned" loops that come with the program. But you want to be sure to add your own touches. An extra shaker track or snare hit can customize an existing loop. Or try dropping out some of the instruments in the loop during some of your song sections. Replace the dropped-out beat with a different sample. Have fun. Be creative. Here'a link to an inexpensive program used by a lot of rappers: FL Studio Fruity edition.
And here's hip-hop producer Justen Williams using Reason 7 to produce a track. Some cool ideas here:
3. Look for a co-writer to create the track while you write the "top-line" (lyrics and melody). A good co-writer can add strength and help you stay focused. It may take a few tries to find the right person but it's worth it. FL Studio has a good forum where you can look for co-writers. Or try a local DJ, school, or club scene.
Robin Frederick
UPDATE: Here's a really amazing video that looks at flow in a way I've never seen before. It's called "Rapping Deconstructed." If you're thinking about getting into the field, or just want to get a better appreciation of rap, don't miss it.