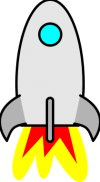 When NASA blasted a rocket into orbit, they did it in stages: The big lift-off, a second stage to get the payload into orbit and a third to fine tune the direction. So, what's this got to do with writing lyrics? You can think of the lyric writing process in three stages:
 1. Getting started. (Lift off)
 2. Developing your idea. (Getting into orbit)
 3. Rewriting (Fine tune it)
=> STAGE ONE: GETTING STARTED
Beginning the lyric writing process with a title can give you a central beacon that will keep your song lyric focused – very important if you want to keep listeners involved. Any short phrase you find emotionally intriguing – or simply an honest statement of how you feel – can work as a title. Make it something you want to write about.
Then make a list of questions the phrase suggests. These are the questions you're going to answer in your song. Try questions like: What does this mean? Why do I need to say it? How does it feel? How did it happen?  What do I think the consequences will be? Every phrase suggests different questions. And every songwriter will find different ones to ask.  Continue reading "A Three-Stage Rocket to Lyric Writing"