Seems I've heard from a lot of songwriters and composers lately who are feeling frustrated.  Their careers haven't gotten off the ground or they're stalled at a level that isn't really satisfying. Over and over, I hear things like…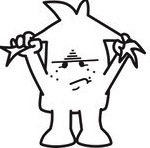 I'm not getting the kind of response from the music industry I deserve.
I spend hours on my music but I'm not making any money.
They keep telling me my music is dated.
I'm doing the best I can. I guess I just don't have enough talent.
I know how awful it feels to be in that place. But there's really a very straightforward process for getting beyond these problems. It takes focus, determination, and effort. But If you're willing to do that then you can get where you want to go.
So let's cut to the chase… Everything you need to know to be a successful songwriter is right in front of you. If you study successful songs and instrumentals and use them to help you discover new techniques and choices to use in your own songs, you'll break through.
Once you know what's working for today's listeners and the music industry and you can create original, authentic material in one of these styles, you'll find you have an open door into the offices of music publishers and Film/TV music supervisors. They need this music and you'd be surprised how many ways there are to get it to them. But you need to have the goods first, before you approach them. Continue reading "Break Through to Songwriting Success"