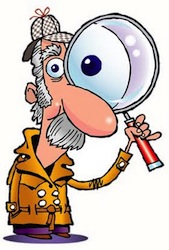 If you're an artist or band making an Indie CD or EP, or a songwriter recording a master to pitch to film and TV, there's a good chance you're thinking about hiring that magical, mystical creature called "The Music Producer."
So… how does that work? What does a music producer do? How do you know if you've found the right one? Where do you find one? Let's begin with the most basic question and go from there.
What do you want from a producer?
Start by asking what it is you want a producer to do for you. There's probably a range of things. Among them, maybe you want a producer to…
Help you define your style and find your genre
Make your song sound like a hit
Co-write a hit song with you
Advise you on the music business
Walk your song into a record label, publisher, or music supervisor when it's done
Is this realistic? Is there any producer who can really do these things for you? Probably not, at least not now. A producer can add to your effort but cannot replace a solid foundation, laid down by you, before you ever start looking. Without that foundation, there's no way to know what kind of producer you're looking for.
 Lay your foundation
There are several things you should do before you start the hunt for a producer. Unfortunately, too often we hope that someone else will do them for us. But these are a crucial part of your job as a songwriter or artist.
➤ 1. Know your market and audience
Who will you be playing these songs for? Will you be pitching them to a music publisher for established artists? Pitching to film and TV? To a label as an artist? Are you building up your fan base on YouTube? Selling this CD or EP at live gigs?
Of course, you could be doing all of these, but one or two will be more important than the rest. Think about that audience and what appeals to them right now. Make a list of  artists or bands that are successful in those markets. Continue reading "Music Producers: What They Do and How to Find One"